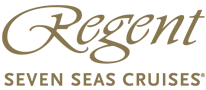 Introducing the World's Most Luxurious Fleet Seven Seas Explorer – Seven Seas Voyager -Seven Seas Mariner – Seven Seas Navigator – and a fifth being launched in 2020, Seven Seas Splendor
These intimate ships are just the right size — small enough so you never experience a line or a wait, and large enough that you can get lost in a bestseller without interruption or distraction.
With all-suite accommodation, some of the largest private balconies at sea, and an enviable staff-to-guest ratio, you are warmly greeted by a familiar face each day, content with an incomparable level of personal service and spectacular gourmet restaurants that offer a thrill at every meal.
You will be spoiled by a wealth of alluring vistas and memorable encounters in over 468 ports of call, some of which can only be reached by our perfectly sized ships.
This is cruising as you want it to be — a sumptuous world where your every wish, your every whim and your every want are met with personalised service, luxurious comfort and complete fuli lment  of your passion for travel. Anticipate an unforgettable journey where everything is included, without exception and without compromise.